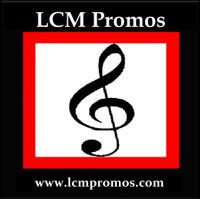 LCM PRromos is an All-Round Media Entertainment and Events Management Company based in Kildare, Ireland with a subsidiary office in Raritan, New Jersey, USA.
LCM PR
romos
specialize in Public Relations, Media Production, Sound Recording, Video Production and Graphic Design - All the ingredients you need to build your profile either as a Performing Artist or an Entertainment Event or Venue.

If you want to bring your celebrity profile to the next level in the music industry, contact Declan today for a talk about how we can help you!

We guarantee a Quality and Value Service to meet your needs!


We look forward to talking with you.
Declan Quinn
President, LCM PRomos
There are no upcoming events right now.
You are visitor number: 20284